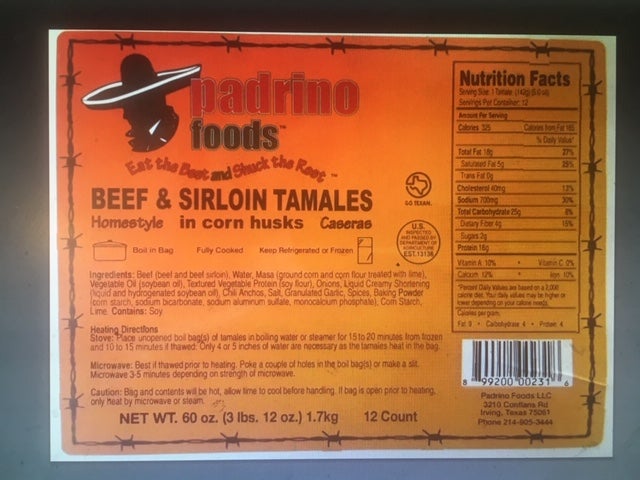 Padrino Foods, LLC, an Irving, Texas establishment, is recalling beef tamales because the products may be misbranded.
The products are labeled as beef and sirloin tamales but contain pork product inside the package.
The fully cooked, not shelf stable beef tamales items were produced on May 8, 2019. The following products are subject to recall: [View labels (PDF only)]
60-oz. packages containing "padrino foods BEEF & SIRLOIN TAMALES Homestyle in corn husks" with lot code 2128903 and a sell-by date 12-27-19.
The products subject to recall bear establishment number "EST. 13136" inside the USDA mark of inspection. These items were sold at retail locations in Kansas, Louisiana, Oklahoma and Texas.