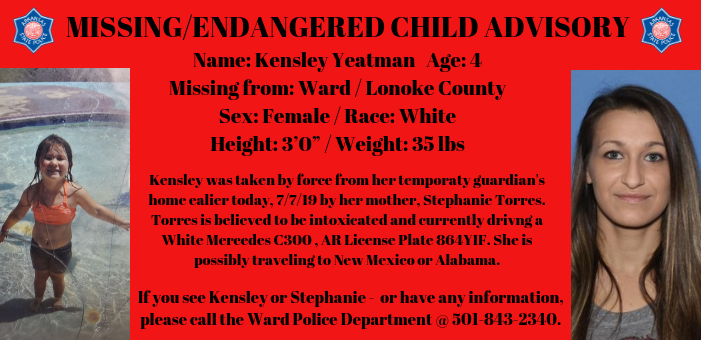 Arkansas State Police are asking for your help in locating a missing 4 year old...
They say Kensley Yeatman was taken by force from her temporary guardian's home earlier yesterday, by her mother, Stephanie Torres. Torres is believed to be intoxicated and driving a white Mercedes C300, AR license plate 864YIF. She is possibly traveling to New Mexico and could be coming through our area.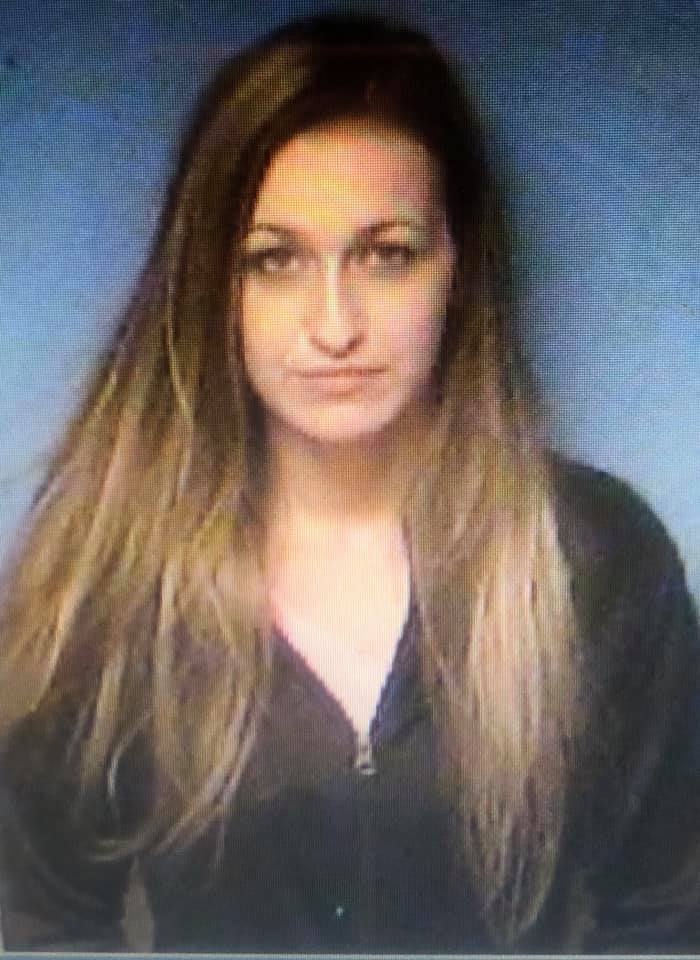 If you see Kensley or have any information, please call Police - 501-843-2340.
Torres was arrested after a traffic stop in March. She was driving an unlicensed SUV. Torres was arrested for False Evidence of Title or Registration, which is a felony. During an inventory of the vehicle, 16 individual baggies of suspected black tar heroin were located. The total weight of the suspected heroin was 5.4 grams, which totals to approximately $800 in street value.