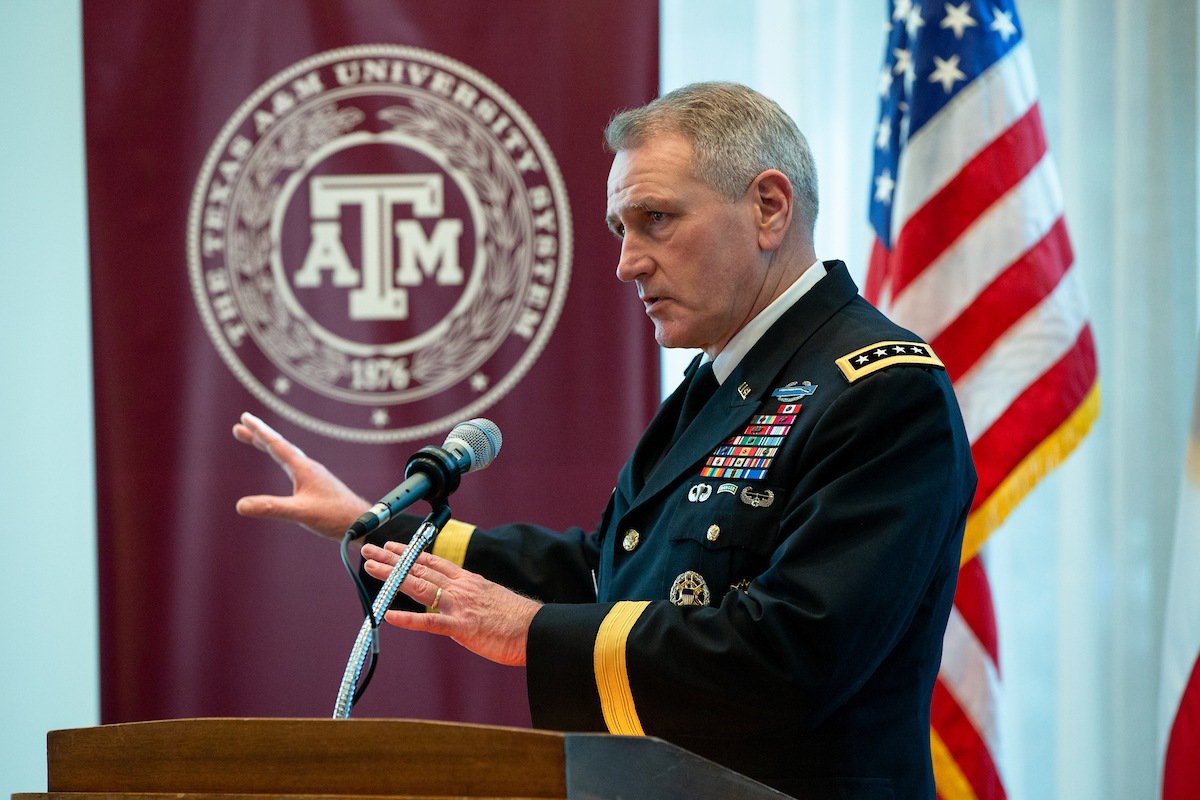 Mark Guerrero/Texas A&M Marketing & Communications
The Texas A&M University System Board of Regents has authorized the construction of a $130 million combat development complex at the A&M System's RELLIS Campus in Bryan.
The complex will include a one-of-a-kind, kilometer-long tunnel that will make Texas A&M Engineering "the hypersonic research capital of the country," said M. Katherine Banks, Vice-Chancellor and Dean of Engineering.
At the RELLIS Campus, Gen. John "Mike" Murray, commanding general for the Army Futures Command, said the Army Futures Command would develop, test and evaluate next-generation technologies from the private sector and universities around the country.
The Texas A&M System will build a $50 million building with laboratories, accelerator space and offices for the Army Futures Command on the RELLIS campus, plus invest another $30 million in infrastructure improvements to support the new facility.
The Texas Legislature also appropriated $50 million to establish an innovative proving ground, which the Texas A&M Engineering Experiment Station (TEES) will implement as an outdoor testing area at RELLIS for designing, analyzing and validating new technologies in challenging environments. Gov. Greg Abbott, Lt. Gov. Dan Patrick and Speaker Dennis Bonnen championed the $50 million to be included in the state appropriations bill for the proving ground.