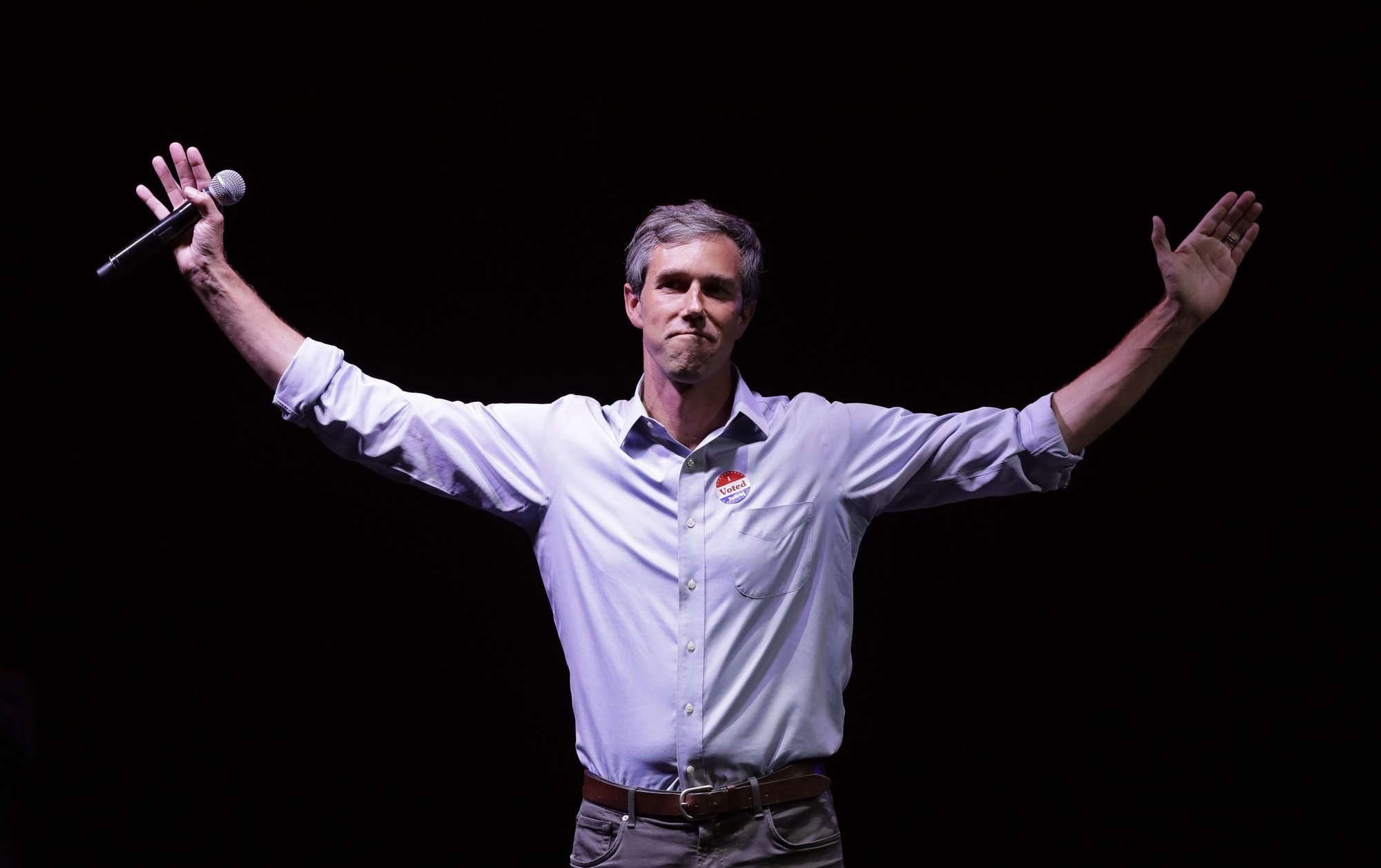 Former Texas Rep. Beto O'Rourke announced today that he'll seek the 2020 Democratic presidential nomination.
Until he challenged Republican Sen. Ted Cruz last year, O'Rourke was little known outside his hometown of El Paso. But the Spanish-speaking 46-year-old former punk rocker became a sensation during a campaign that used grassroots organizing and social media savvy to mobilize young voters and minorities. He got within 3 percentage points of upsetting Cruz in the nation's largest red state — and shattered fundraising records in the process — immediately fueling chatter that he could have higher ambitions.
Now O'Rourke must prove whether the energy he brought to the Texas campaign will resonate on a much larger stage. For all the buzz associated with his candidacy, the former three-term congressman hasn't demonstrated much skill in domestic or foreign policy. And, as a white man, he's entering a field that has been celebrated for its diverse roster of women and people of color.
"This is going to be a positive campaign that seeks to bring out the very best from every single one of us, that seeks to unite a very divided country," O'Rourke said in a video announcement with his wife on a couch. "We saw the power of this in Texas."
O'Rourke joins a large and unsettled 2020 field in which his fundraising prowess, bipartisan optimism, southwestern Texas charm and anti-establishment attitude could quickly make him a political force. His lack of governing experience could hurt, but President Donald Trump's rise suggests that the U.S. electorate might welcome a charismatic outsider.
The sports and entertainment world already had its eye on O'Rourke during the Senate campaign: NBA star LeBron James wore an O'Rourke hat after video of the Texan defending NFL players' right to protest during the national anthem went viral. Beyonce, a Houston native, endorsed O'Rourke.
And he was the only presidential prospect interviewed in February by Oprah Winfrey, who appeared genuinely excited about the prospect of an O'Rourke White House run.
Should he parlay a 2018 Senate defeat into a successful 2020 White House campaign, O'Rourke would be the first U.S. politician to do so since Abraham Lincoln lost his Senate bid to Stephen Douglas in Illinois in 1858, then was elected president two years later.