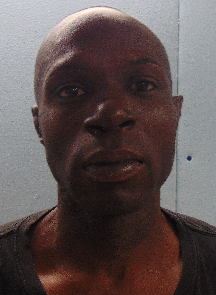 The Hope Police Department needs your help in locating Marco Smith. He should be considered to be armed and dangerous.
HPD says:
On September 4, 2019 at approximately 2:21pm officers of the Hope Police Department responded to the report of a shooting in the 700 block of West Avenue C, in Hope, AR.
At the scene, officers found a victim who had been shot in the torso area. The suspect in the shooting is identified as Marco Smith, 42, of Hope, AR. Witnesses stated that Smith fled the scene on foot right after the shooting.
Smith was last seen wearing an orange shirt over a white shirt and khaki pants. Smith currently has no facial hair and is reportedly almost bald. He is approximately 6 foot tall and about 165 pounds. If you have any information on the whereabouts of Marco Smith, please call 911 immediately.
UPDATE:
The suspect's orange shirt has been located. Smith may be wearing only the white shirt now, or has possibly changed his clothes. Also, the suspect may be wearing solid black low-top Puma shoes.